Updates about orchideo | easySSP and SSP and related topics
What is orchideo | easySSP?
Our vision is to offer tool-independent, open, collaborative and traceable simulations for the development of complex system architectures. orchideo | easySSP is Web-based and consequently built on open standards like SSP, FMI and OSI. Read more…
We are continuously working on that vision and soon (Q4/2021) we take the next step with an update that brings Cloud-based Simulation (Beta) and Traceability to orchideo | easySSP.
We want to create the best solution for you! If you want to participate in this journey or give us feedback and ideas feel free to contact us at easy-ssp@exxcellent.de.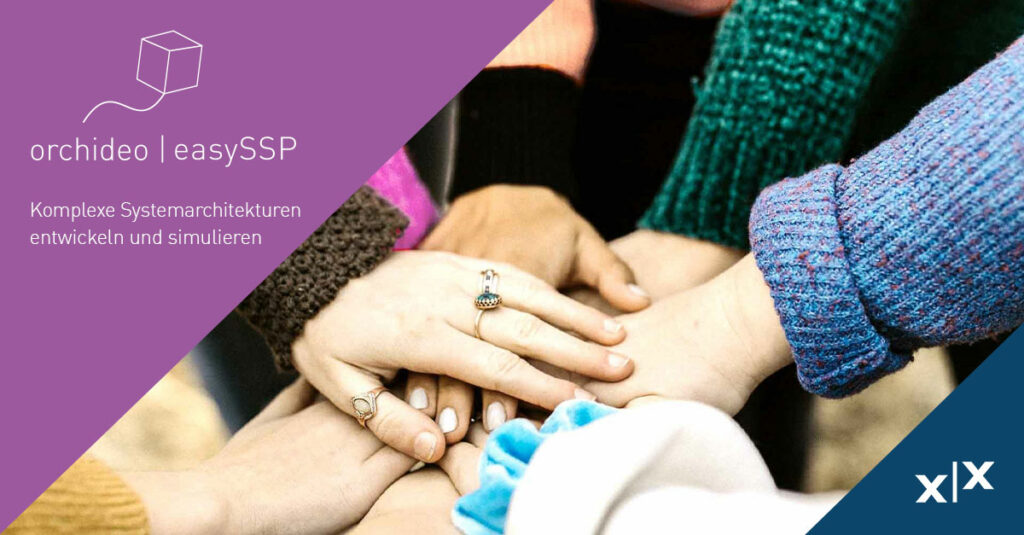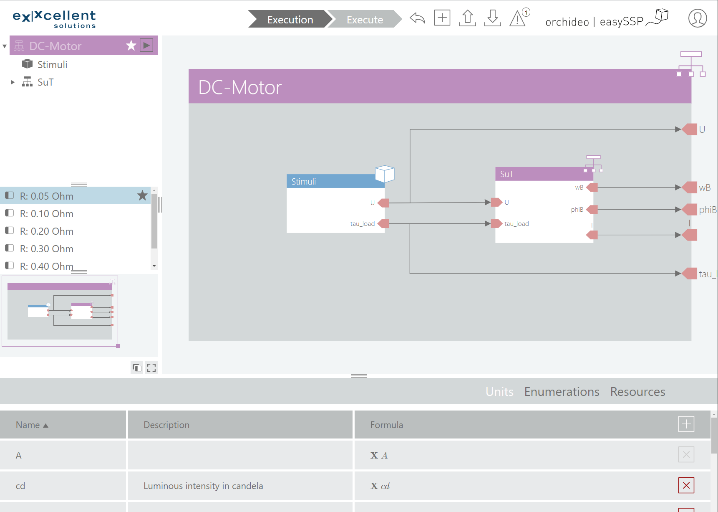 Collaborative development of simulation systems
Hi, my name is Anja and I'm currently working on my bachelor thesis in which I want to identify current challenges in collaborative development of simulation systems with many different partners and how those could be addressed.
Therefore, I need your feedback from practice! I would be very pleased if you could take part in a short interview (max. 1 hour) and give me your input on that topic. Simply enter your e-mail address in this Doodle survey and choose a slot in which you are available. I will then contact you by e-mail to arrange an appointment for the interview.
If an interview is not possible (however this option would be highly appreciated), you can also make your contribution by participating in this online survey.
SmartSE: Traceable simulations in heterogeneous environments
SmartSE has always addressed current issues for collaborative system development between partners. On 26 November 2021, 2 pm – 4 pm (CET) there will be a public Webinar hosted by the prostep ivip SmartSE project where we will show case with partners from Dassault, PSMF and ProStep, how simulation processes can be traceable and credible using SSP and the GlueParticle.
Webinar topics are:
Usage of SSP and FMI for parameter optimization
Tool support for simulation task traceability from requirements to simulation result
Exchange of simulation tasks between partners in heterogeneous environments based on GlueParticles
Workbench "ConcertHall" for thermal simulation of ECUs using GlueParticles
More information here. You can register for the web seminar here. Feel free to share the info with everyone interested!
Want to take a deep dive into Modelica's SSP Standard?
Then take the training unit "C4 – System Structure and Parameterization (SSP) Standard" of the  envited Academy online certificate course Simulation of Automated Vehicles. Individual modules can be booked separately here.